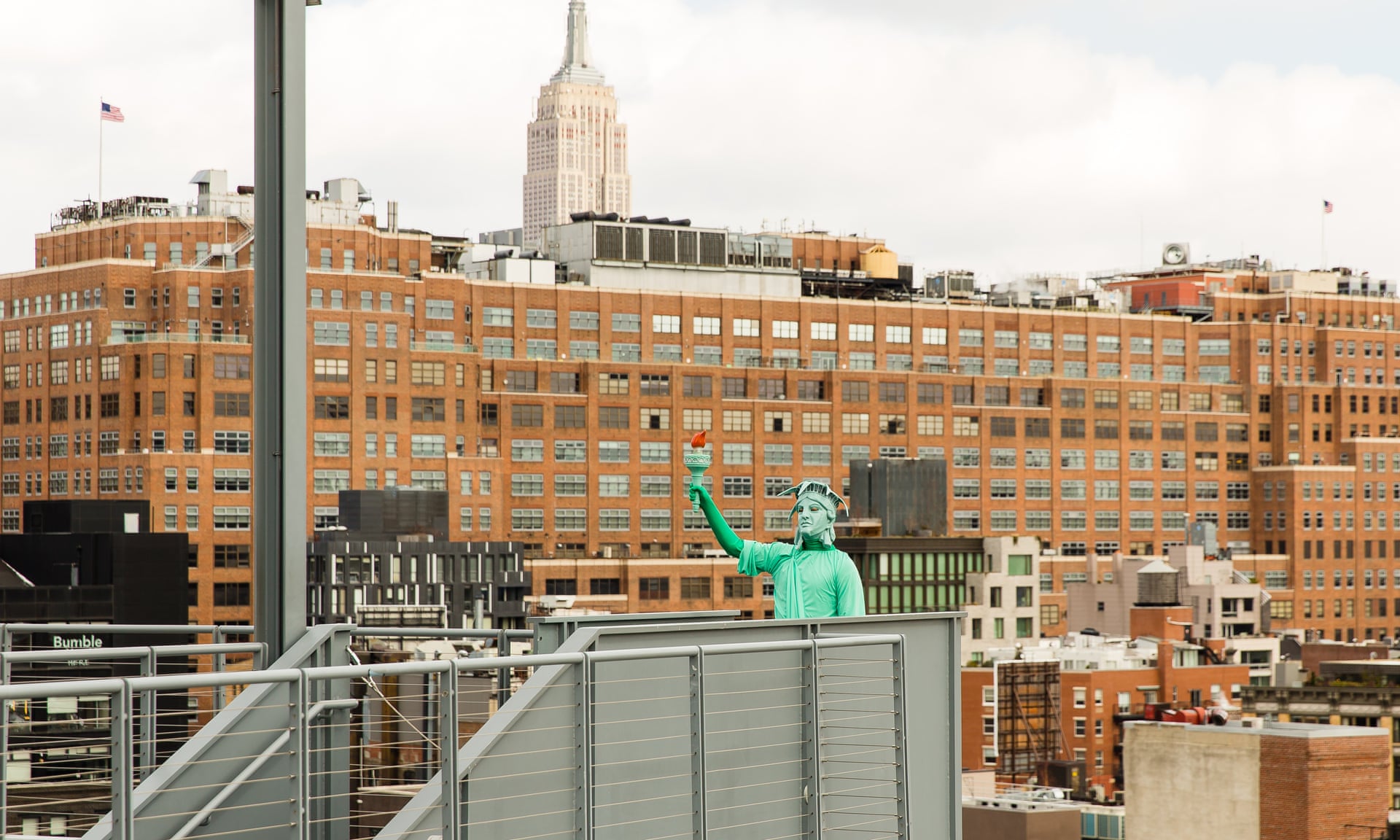 The 2017 Whitney Biennial opened in New York this week, and The Guardian's Nadja Sayej writes that the show is saturated by the current political climate in the US. From pieces on immigration and refugees to a piece on debt, this survey of contemporary American art reflects how cruel and frightening American life is right now. Here's an excerpt from Sayej's article:
It's a politically charged show on the state of America but without the predictable satire. Rather, this exhibition feels like a graveyard of the establishment's broken promises with glimmers of hope from some of its suffering citizens.
In light of arts funding cuts, the art collective Occupy Museums, which was formed in 2011 alongside Occupy Wall Street, has created a mini group show in the biennial called Debtfair. The works of 30 artists are grouped by the corporations they are in debt to; JPMorgan Chase, Navient and the FirstBank of Puerto Rico. The artworks can be bought for the artist's monthly debt charge.
What about art education, you ask? Puerto Rican artist and activist Chemi Rosado-Seijo took all the desks and chairs from a classroom from the Lower Manhattan Arts Academy and put the class inside the museum. The piece, called Salón Sala Salón, brings the high school art students to the museum for a weekly workshop, showing the importance the creative arts education in a time when its meaning is being diminished.
Image: Puppies Puppies, Liberté, performance at 2017 Whitney Biennial. Via The Guardian.