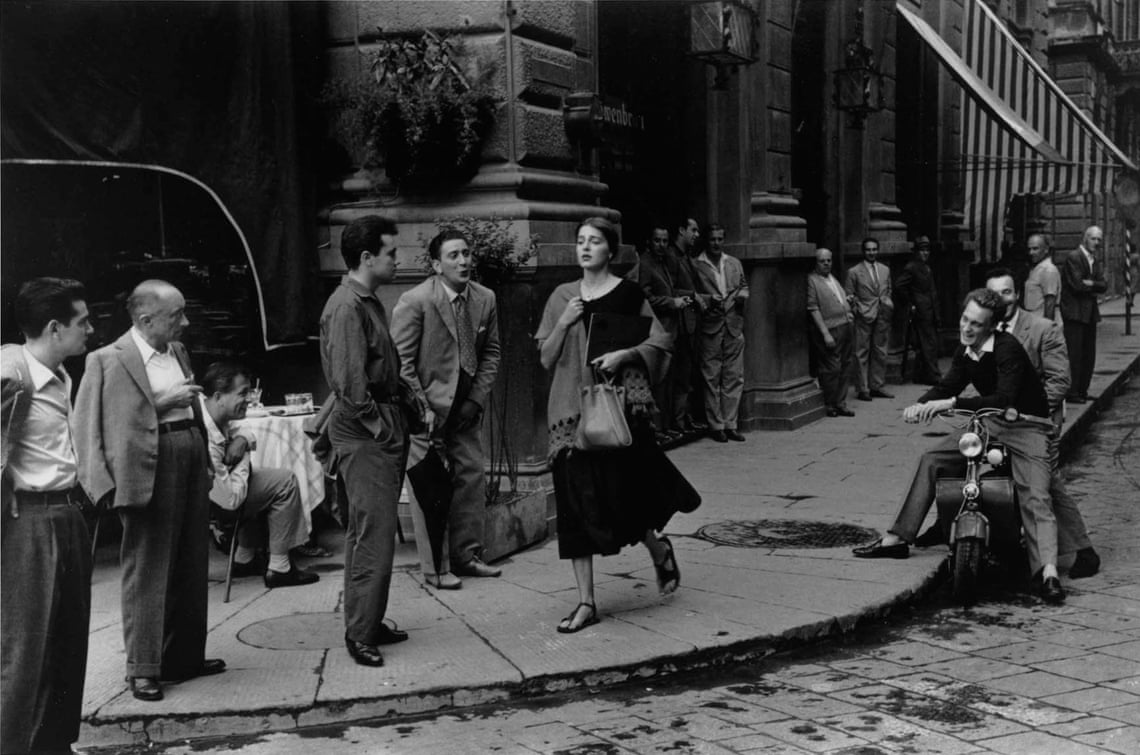 Writing in The Guardian, Lauren Elkin uncovers the hidden history of the flâneuse, the female counterpart of the city-strolling flâneur most famously epitomized by Baudelaire. While the bulk of flâneur narratives might give the impression that only men stroll the city in search of artistic inspiration and unexpected encounters, Elkin writes about notable female flâneuse from the past, especially Virginia Woolf and Sophia Calle. Elkin also suggests that women stroll the city differently than men—and not just because they have to deal with gross harassment. Here's an excerpt from Elkin's piece:
The very first words spoken by Virginia Woolf's Mrs Dalloway say it all: "'I love walking in London,' said Mrs Dalloway. 'Really, it's better than walking in the country.'" Mrs Dalloway is the flâneuse incarnate, as indicated by her surname: "a woman who likes to dally along the way," as Rachel Bowlby pointed out. Woolf used the streets as research. What she saw there prompted her to wonder about people and their lives. The trick of capturing what they feel pushed her forward in her literary project – how to represent "life itself" on the page.
Rather than wandering aimlessly, like her male counterpart, the female flâneur has an element of transgression: she goes where she's not supposed to. Take the French artist Sophie Calle, whose celebrated career began the day that, out of boredom, she began secretly following people in the street whom she had chosen arbitrarily. One evening, at a gallery opening, she encountered a man she had been trailing earlier that afternoon. The coincidence seemed like a sign. When he mentioned he was travelling to Venice the next day, she decided to follow him there covertly, too, and she pursued him all over town until he recognised her under her blonde wig. Compiling her notes and photographs, she turned them into an installation and a book, called Suite Vénitienne. Sophie Calle, as flâneuse, claimed her right to walk in the city – not merely following her man, but stalking her prey.
Image: American Girl in Italy by Ruth Orkin, 1951. Via The Guardian.