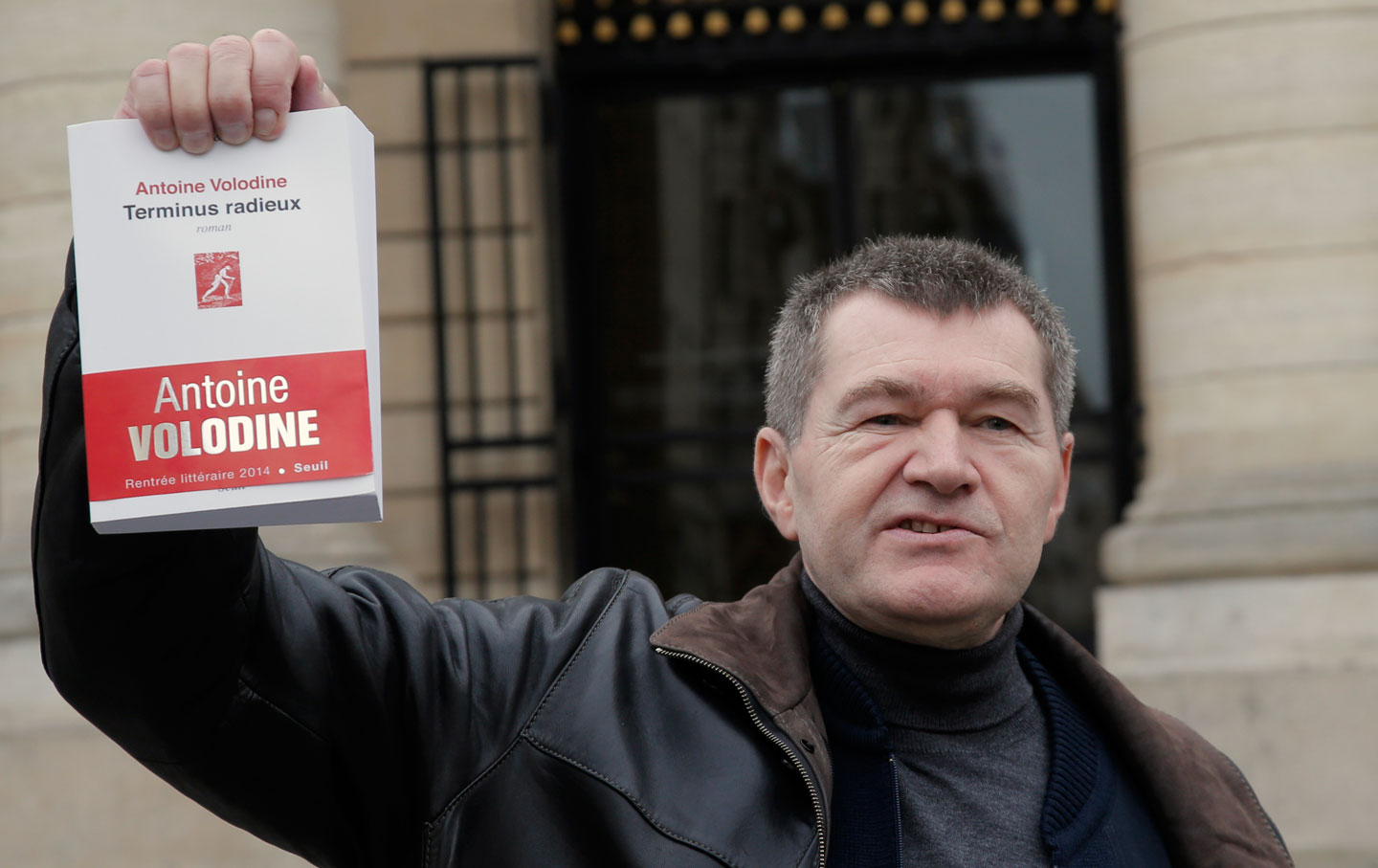 Antoine Volodine is a prolific and perplexing French writer who, according to Ben Ehrenreich in The Nation, captures the madness and political despair of our times better than almost any living writer. Through strange characters and fantastical plots, Volodine reflects the "shittiness" of the present not via realism or verisimilitude, but rather via a depiction of the chaotic psychic atmosphere we inhabit. Here's an excerpt from Ehrenreich's article on Volodine:
More than most of Volodine's other works, Lesson 11 anchors itself to a recognizable chronology. He offers straightforward Gregorian years for the arrests of his incarcerated avatars, from the first batch locked up in 1975 (fully half of them named Maria) to Manuela Draeger, the most recent, whose incarceration dates to 2001. The movement's roots, we learn, reach back to the 1960s, those "years of underground hope, luminous despite the lead and despite the violence of the prisons." No surprise, then, that Volodine's novels began appearing in the mid-1980s, with that insurrectionary hope banished and the forces of reaction—neoliberal this time—confidently in power. From that decade on, any overt political resistance voiced through literature would be (and with few exceptions still is) deemed a quaint and dated affectation. Recall Varvalia Lodenko, who in Minor Angels preached of "a cynicism so well-oiled that the merest allusion to its existence…condemns you to a place of invisible marginality."
Volodine aims to occupy those margins, in defiance spitting out a voluminous and at times triumphant literature of defeat. In one of the stories collected in the volume titled Writers, the beautiful Linda Woo, an accomplished guerrilla assassin, "speaks the world" while standing alone in her cell. "Like us, she has lost all battles," writes Volodine. She channels the voice of another incarcerated writer, one of the Marias, and, crying in solitude and grief, defines post-exoticism as "a final useless and imaginary testimony spoken by the exhausted or by the dead and for the dead." Elsewhere in that collection, in one of Volodine's most haunting stories, Nikita Kouraline, a solitary and alcoholic factory watchman, "writes" a novel, reciting it aloud for an audience of rags and scraps of metal and wood. It has no plot, just griping rants and a list of the names and bare details of the thousands who were exe­cuted in one of Stalin's more ambitious purges on the day of Kouraline's birth. The revolution is also a defeat. It always was, but Volodine's soldier-monk-shaman-scribes fight on. Their doomed mission is to save what can be saved, to make an offering of sorts, to preserve some space just outside the frame of what gets called literature where a dying, insurrectionary humanism might breathe on a little longer.
Image of Antoine Volodine via The Nation.