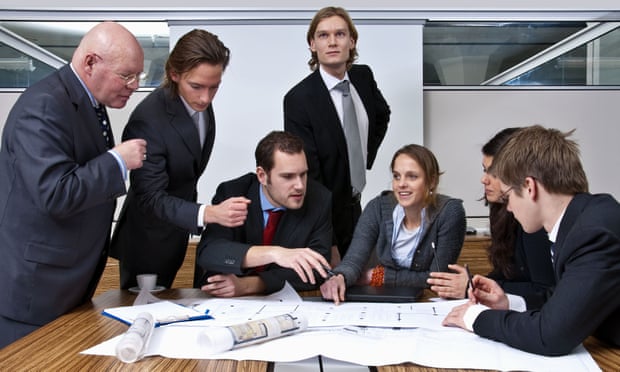 In an op-ed for the Guardian, Nina Power responds to recent anti-feminist remarks made by Kevin Roberts, who resigned his position as chairman of Saatchi & Saatchi after a public outcry. Roberts suggested that the reason so few executives in the ad industry are women is that women aren't ambitious enough, having settled for mere happiness over money and fame. But Power argues that rather than striving for the corner office, women should ask themselves whether they really want to play the sexist game of capitalism in the first place. Read an excerpt from her piece below, or the full text here.
William Morris's formulation is both aesthetic and moral. The values of contemporary capitalism are, by contrast, intensely immoral by any standards: selfishness, aggression and indifference to the pain and need of others. Opposing values such as care, compassion and collectivity are typically derided and afforded low status (compare, for instance, the wages of nurses to city traders).
Historically, these alternative values have often been associated with and imposed on women: you should be nice because you're a woman. Desiring to rebel against this imposition might start to look attractive – just lean in and work hard and you too can be the boss! But what if the game itself is the problem? What if, rather than fighting to compete, or even competing at all, we instead fought to re-evaluate what is most central to the ongoing wellbeing and existence of humanity as such?
A recent government report, Future of an Ageing Population, points out that the proportion of the working-age population aged between 50 and the state pension age will increase from 26% in 2012 to 35% in 2050 – a rise of some 8 million people. There is a looming crisis of care in a situation where already many families, looking after younger and older generations simultaneously, are struggling to cope.
While it would be a radical gesture for "Darwinian" corporate culture and male leaders such as Roberts to collectively self-abolish, there is a deeper point here. A total revaluation of our values, inside and outside of waged labour, would lead us to understand that the most important things in the world are those that are currently valued the least. While it might historically be important to move some pieces from one side of the board to the other, a deeper perspective might lead us to chuck the board off the table and stop playing the game altogether in favour of recognising what was always right there in front of us all along.
Image via the Guardian.