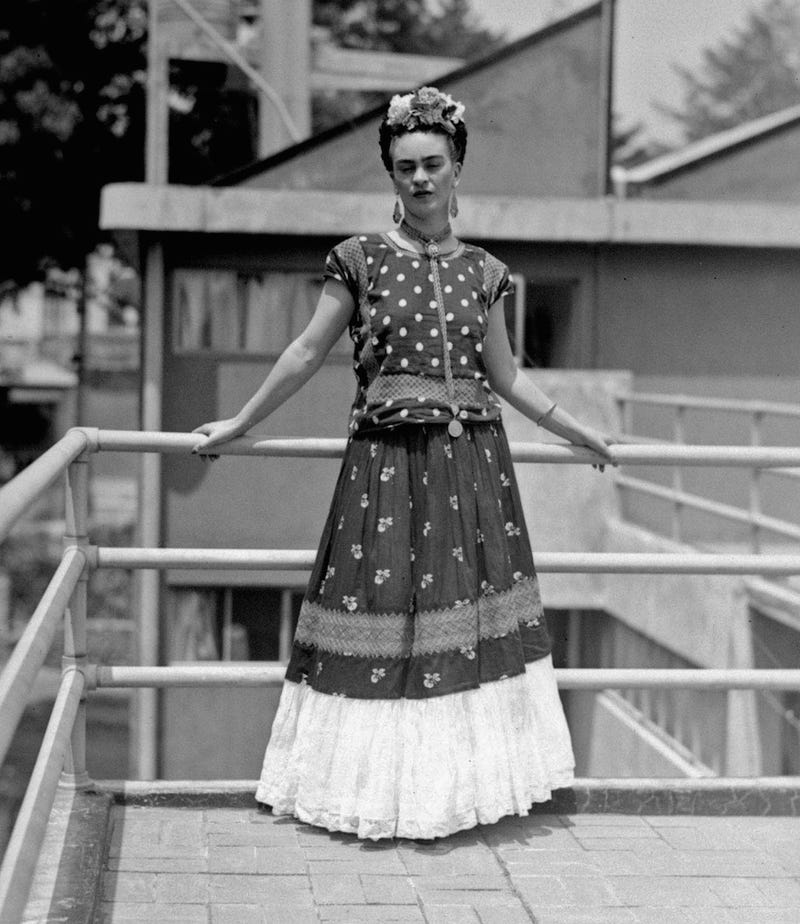 Yesterday, July 13, was the anniversary of Frida Kahlo's death. To mark the occasion, Julianne Escobedo Shepherd calls for us to remember the fierce and rebellious Kahlo, rather than the commercial image she has become, in a heartfelt article for Pictorial, a website that is part of the Jezebel network. As Shepherd points out, Kahlo's image has become ubiquitous, adorning postcards, throw pillows, and all sorts of cheap souvenirs. She has become a symbol for a generic and shallow feminism, when it reality she was a committed anticapitalist who abhorred US-style consumer culture. Here's an excerpt from the article:
Whomever's making money off Frida Kahlo's visage—remaining Kahlo familia, whomever was in Dolores Olmedo's will—it's also true that her body of work and everything she represented was and is resolutely specific, and completely immersed in and of the culture of México at that time. She was proud of her country, loved who she was, and by extension her fierce presence has been a beacon for Mexicans and Mexican Americans who feel the same. Especially in a time when the hostility towards Mexicans is so strong—and let's be clear that it's not just immigrants, it's Mexicans as a whole, whether here or there—it's important not to let Kahlo become neutralized in the States, the same way white girls wearing huipils as a cool fashion statement so often seem less concerned with what they represent than with how they're accessorizing. It's important to remember that she was not only fealty to the country and culture of her birth but that she was also resolutely political, in her actions and her paintings…
It's ironic, of course, that even though she was a master at disseminating her image it's now used to make negligible amounts of cash on magnets and greeting cards and other things we can surmise she would have loathed. Artists, of course, are often commercialized beyond their control or wishes while they're living and after, whether their political beliefs adhere to that or not. But on this anniversary of her death, stoic and agonizing to the end, we can remember her convictions—especially as Xicanas, as Xicanistas, as Mexican Americans, as Mexicans—and remember the culture she so beloved is ours, too.
Image via Pictorial.