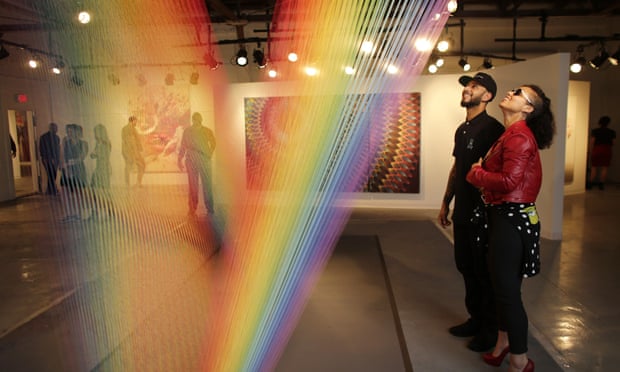 As The Guardian reports, economics professors at the University of Luxembourg are predicting that the art market will experience a "severe correction" in the near future, partly as a result of wider financial unrest around the world. Other experts citied in the article, however, claim that this fear is overblown. What they do agree on is that as the rich have grown richer, art has increasingly been used to launder money:
Levin said the bubble was inflating in part due to the prevalence of high-end money laundering being done through art, and how the two have come to affect one another. Buy art in one country and pop it in the private jet, the theory goes, and by morning you've moved $100m between tax jurisdictions.
"In certain countries, art is very effective way for collectors to transfer wealth," Levin said. "It's highly mobile and there's a tendency for it trade up to whatever the strongest currency may be.
"Problems in the market tend to occur when we forget why art is created in the first place. When money gets turned into art that is one thing, but when art gets translated into money, it's a problematic transaction. That's what we're looking at and it's when you're likely to run into trouble."
Dealer Kenny Schachter, who writes for artnet.com documenting the art world's development into a celebrity-focused luxury market for the mega-wealthy, predicted that sales to May would be "terrible", but would then pick up as more good work comes to market at more reasonable prices.
"Art has become an international global lifestyle," he said. "At Art Basel Miami, there were 10 celebrity one-person shows, none of which were anything to speak of. Art has grown beyond art itself and everyone wants to be part of it."
Image: Musician Alicia Keys, right, and her husband Swizz Beatz look at an installation by artist Gabriel Dawe, in Miami. Via The Guardian.