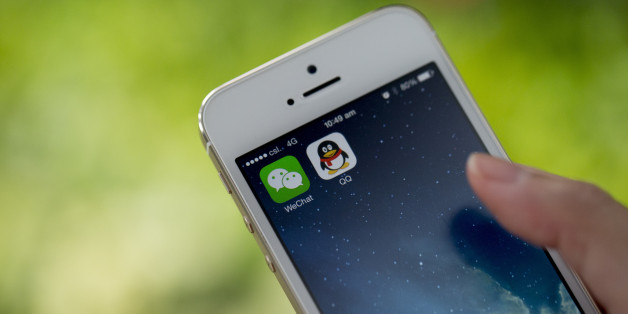 China's internet is cordoned off from the rest of the world by what some journalists call The Great Firewall. The services provided by Western tech companies that many of us use every day–Facebook, Gmail, Twitter, etc.–are banned in China and only accessible by a virtual private network or VPN. Thus, Chinese tech companies have come up with their own versions of Western tech giants (Baidu for Google, Weibo for Twitter, and WeChat for Whatsapp/Instagram/Amazon/Paypal/everything else.) While some may think of these apps as second-rate pastiches of their "real" Western counterparts, something interesting is happening: Chinese super apps that provide a litany of services such as WeChat are localizing a lot of different kinds of user data into one place, which have prompted Western companies to take note.
Paul Mozur of the New York Times reports on this phenomenon, in partial below, in full via New York Times.
For Chinese web start-ups like Musical.ly, the internet split has also forced them to choose — either create something that caters to China's digital population or focus on the rest of the globe.
In many ways, the split is like 19th century railroads in the United States, when rails of different sizes hindered a train's ability to go from one place to another.
"The barrier to entering the U.S. or China market is becoming higher and higher," said Kai-fu Lee, a venture investor from Taiwan and former head of Google China.
The difficulties that China's internet companies face in expanding their success abroad are epitomized by WeChat, the messaging app owned by Tencent. In China, WeChat combines e-commerce and real-world services in ways that have Western companies playing catch-up. It has about 700 million users, most of whom are Chinese or use it to connect with people in China.
In 2012, armed with a cash stockpile of several hundred million dollars, the world soccer star Lionel Messi as a spokesman and local ads like Bollywood-inspired commercials in India, Tencent began a push that executives said would be its best chance of breaking out of China. The effort flopped.
Critics pointed to Tencent's lack of distinctive marketing, a record of censorship and surveillance in China and its late arrival to foreign markets. Yet the biggest problem was that outside of China, WeChat was just not the same. Within China, WeChat can be used to do almost everything, like pay bills, hail a taxi, book a doctor's appointment, share photos and chat. Yet its ability to do that is dependent on other Chinese internet services that are limited outside the country.
That leaves WeChat outside China as an app that people mostly use to chat and share photos — not that different from WhatsApp and Messenger, which are both owned by Facebook. Baidu and Alibaba have apps that similarly offer a range of capabilities, yet are less useful outside China.
The same problem hurts start-ups in China. Those companies start out accustomed to using Chinese internet sites and apps to market and enhance their business. But going abroad means a different world of services to master, such as a solid understanding of Facebook and Google's platforms and ads, not Baidu's and Tencent's.
By contrast, Musical.ly chose the opposite approach and linked itself to the most popular social networks in the United States. If someone records an impressively coordinated dance or flawlessly lip-synced song, the person can put it up not just on the app, but also add it to Instagram, send it on WhatsApp or post it to Facebook. That has helped Musical.ly grow naturally to Europe, South America and Southeast Asia, Mr. Zhu said.
"The thing about this young generation in the U.S. is, they're creative," said Mr. Zhu. "They'll say, 'Please follow me on Instagram or Snapchat.' If your app can attract some people in an age group and make them super excited to share, you will probably grow."