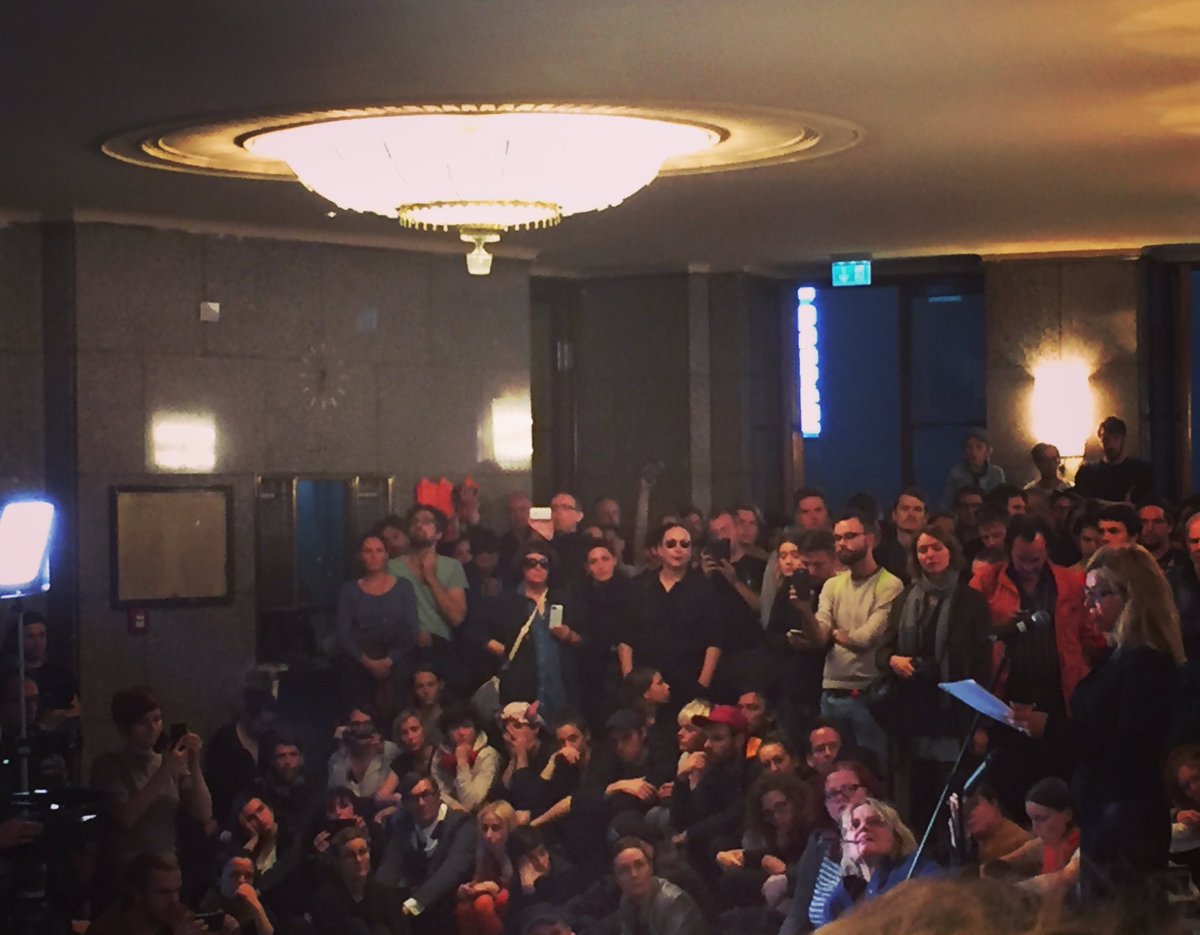 The Guardian reports that activists have occupied the Volksbuhne theater in Berlin, a historically vital avant-garde theater whose recently appointed new director, Chris Dercon, seeks to remake it into a contemporary art center, to the chagrin of much of the local arts community. Read an excerpt from the article below, or the full text here.
The protesters, who have formed an artists' collective called From Dust to Glitter, plan to occupy the building in east Berlin for three months while staging performances free of charge.
They held their first "assembly" on Saturday evening, urging theatre lovers to show up in force and bring supplies such as toilet paper, printers and food and drink.
The appeal was so successful that police said no more supporters could be allowed in after the building reached its maximum capacity of 500 people.
With its protest action, the collective said it wanted to "send a message against the current politics" and the creep of "gentrification" in Germany's capital.
Volksbühne artists have been strongly critical of Dercon, who this year replaced the renowned Frank Castorf, who led the avant garde theatre for almost 25 years.
Rebuilt after the second world war in an imposing Stalinist style, using remnants of Hitler's destroyed chancellery, Volksbühne (people's stage) prides itself on caustic commentary on political and capitalist hypocrisy.
Born out of an eponymous movement with the express mission to bring art to working-class people, it continued to remain true to its vision during the theatre's 40 years on the eastern side of the Berlin Wall.
Carstorf, a prominent theatre director as well as artistic director, was credited with turning Volksbühne into one of Europe's leading venues with his bold, controversial and often lengthy productions.