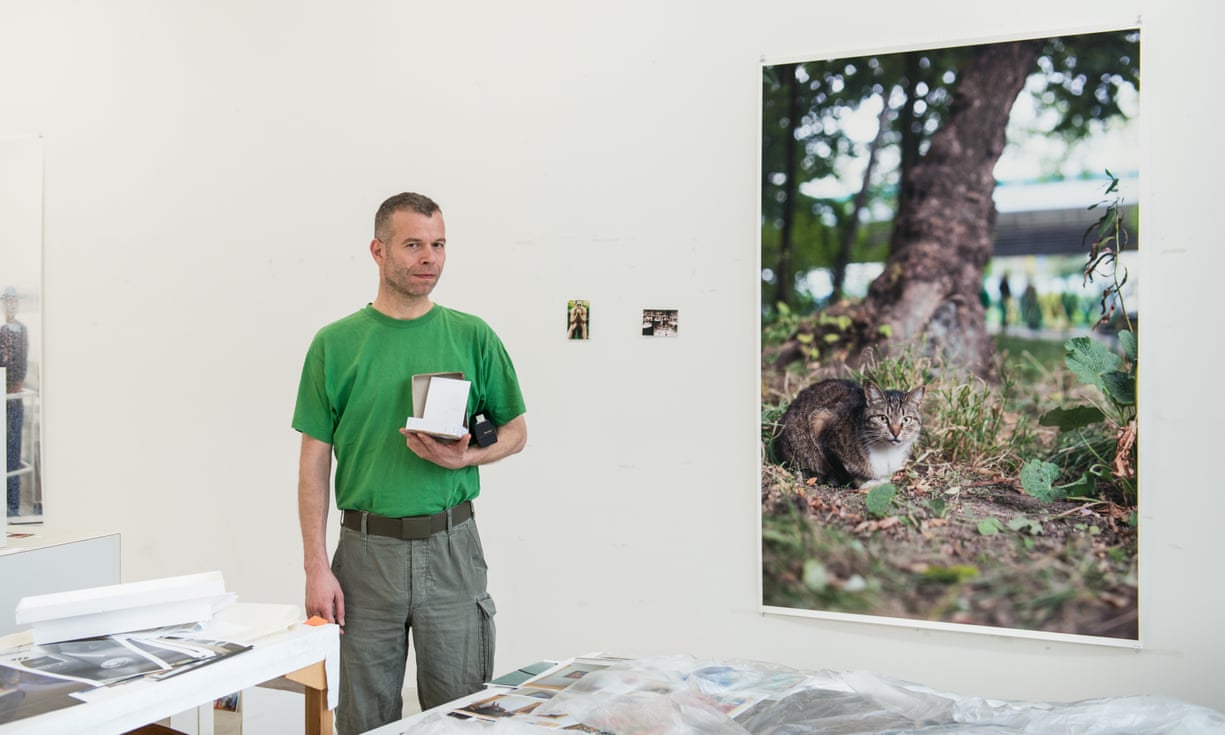 For the Guardian, Sean O'Hagan sits down with Wolfgang Tillmans to talk about the artist's views on Brexit, his campaign posters, and how they relate (or don't relate) to his practice. Read the full version via the Guardian here.
Do you consider yourself an activist?
I'm an activist for moderation [laughs]. And for progress. In the last 60 years we have seen so much progress in terms of women's rights and gay rights, but there is always a minority that are authoritarian and against those advances. I have observed this as a gay man. Those people will not give in on gay rights. Putin will never give in on gay rights. Right now, ordinary, decent people need to stand up for those progressive values and not just take them for granted.
You are a German who lives between Berlin and London, and attended college in the UK. Do you consider yourself a citizen of Europe?
Yes. I honestly do. My identity is European. City-wise, I'm a Londoner. Nationally, I'm German. But, really, I see myself as a product of European reconciliation and cultural exchange. That is what has enriched my life so much. Look at the Erasmus project, which might appear a small thing, but it enables young people from the EU to study abroad for an extended time. My sister went to Florence for half a year when she was 23. That kind of opportunity can transform your life.
…
This is a one-off project that seems dramatically different in the context of your other work.
Yes, and I thought about that for a long time. In a loose sense, it connects with an ongoing series I have been making called On The Verge of Visibility, which is about the porousness of the border between sky and water, but is quite abstract. This project is different. It's about information. At one point, it was just going to be text on the posters. Personally, I think it is good to have a group of images that are not identifiable with me and my style. It's primarily about getting the message across clearly and forcefully.
You have always been known for – and sometimes criticised for – the "everydayness" of your photographs. The posters are quite a shift in style away from the personal and the observational.
Yes, my work has sometimes been criticised for being somehow non-specific or lacking in rigour, but, in fact, the rigour is in the nuances. I have always looked at the nuances of everyday things because I feel that is a political responsibility, too – to look in an open, unprejudiced, fearless way at the world around you.
*Image of Wolfgang Tillmans via Observer