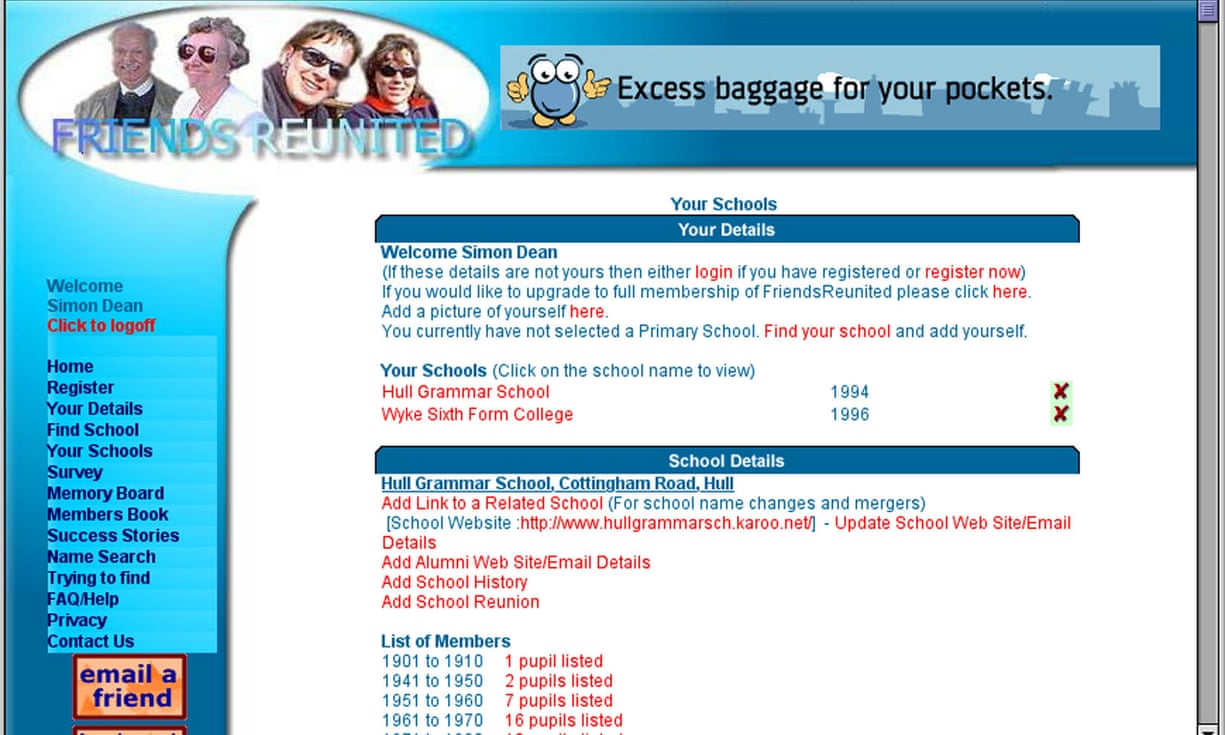 Anyone here remember Friends Reunited? The pioneer social network, which launched in 2000 to reconnect old classmates and coworkers, is finally shuttering over fifteen years later. This brings to mind Friendster, which was supplanted by Myspace, which in turn was superseded by Facebook. Despite attempts to start other social networks by tech giants such as Google, with Google+, or Ello, Facebook has remained impervious for over a decade since its launch in 2004. This begs the question: Will Facebook ever topple from its social networking throne? How would that happen?
Below, the Guardian reports on the shuttering of Friends Reunited.
Friends Reunited was a pioneer of social networking when it launched in 2000, but on Monday founder Steve Pankhurst announced its closure.
In an emailed entitled "the sunset of an era", Pankhurst wrote that "the world is now a very different place" and that Friends Reunited is no longer able to compete with Facebook, Instagram and Twitter.
The site, Pankhurst writes, still has a "handful" of users but that its continuation would not be viable.
"It is clear that the site is no longer really used for the purpose it was built for … therefore, it is with a heavy heart, that we have decided to close the service down."
Pankhurst, who co-founded the service with business partner Jason Porter, was approached by Friends Reunited's current owner, comic producer DC Thompson, to buy the site back. A trial takeover period did not prove successful.
In 2005, Friends Reunited was bought by the broadcaster ITV for £175m ($250m) but was later sold to DC Thompson for just £25m in 2009.
The site will remain live for another month to allow users to download photographs they may have stored on the service. Whether anybody will be able to remember their passwords is another matter.
*Screenshot of Friends Reunited via the Guardian