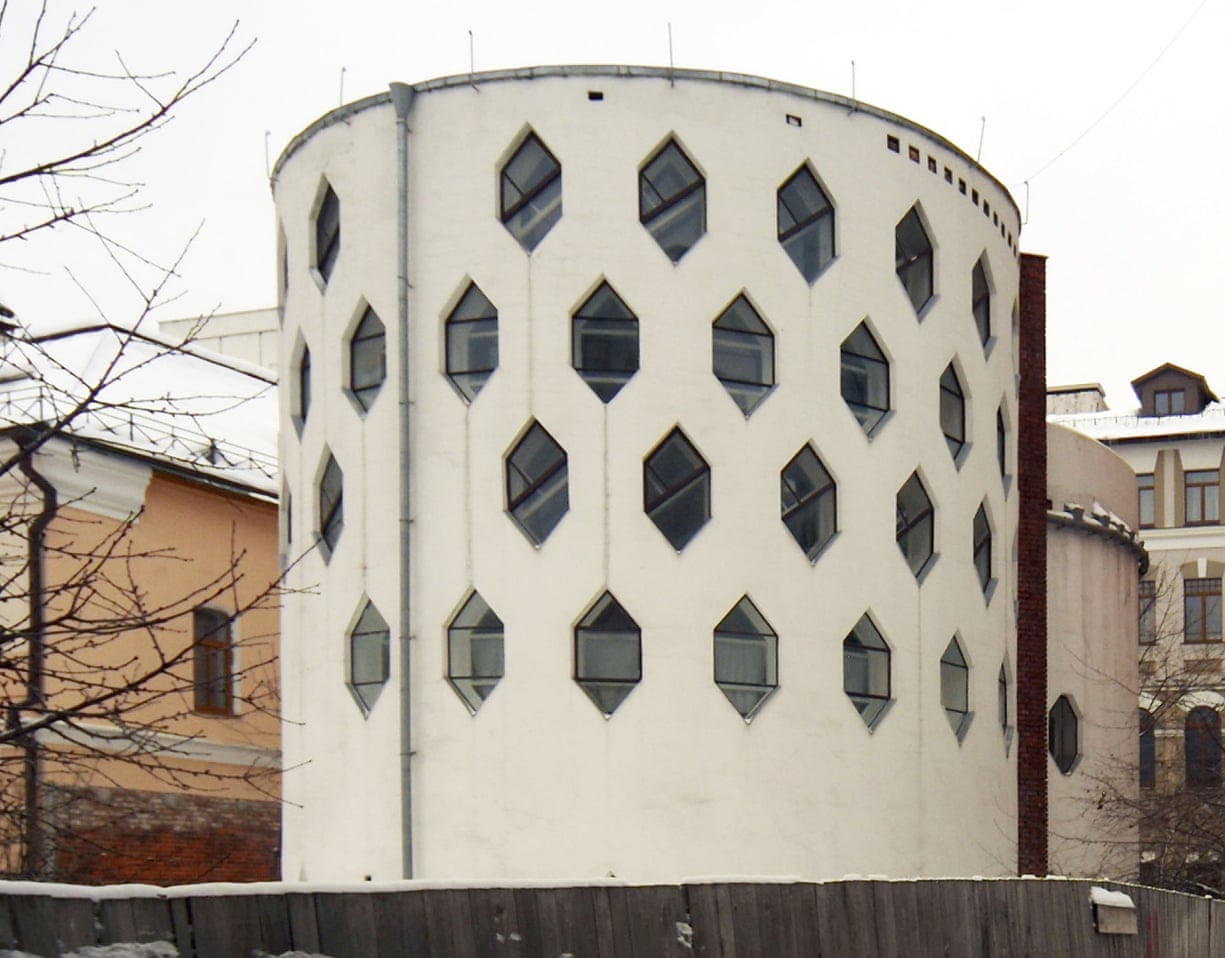 Writing in the Guardian and Moscow Times, Ola Cichowlas describes the avant-garde workers villages that face an uncertain future in Moscow. While incredibly unique in their architectural design, the buildings bear decades of neglect. Read Cichowlas in partial below, or in full via the Guardian.
When Moscow city deputy Alexandra Parushina asked the men in bulldozers whether they had permission to tear down a 1920s housing estate in her constituency in early June, security guards threw her to the ground. They held her down, injuring her leg, while the demolition began.
"Bricks were flying over our heads," said Parushina. By the time the police and an ambulance arrived, the demolition was well under way.
Parushina, who had been campaigning to save the housing estate in the central Moscow Khamovniki neighbourhood, said the response was shocking. "I have never dealt with force before," she said. "They laughed and told me to stand up when they knew my leg was badly hurt."
The group of buildings on Pogodinskaya Ulitsa made up one of 26 "workers' villages" built in the capital during the 1920s in the constructivist style, a Russian architecture movement that combined geometrical shapes, new technologies, and communist ideology.
In 2012, they were included on Moscow's register of cultural buildings. But last year a government commission gave developers the green light to demolish the buildings and evict the residents of Pogodinskaya. "It is criminal, these are architectural gems," said Parushina.
What made Pogodinskaya valuable to investors was its location – a stone's throw from the Moscow river and close to the heart of the city. Its place on the map also made it valuable to activists defending Moscow's avant garde heritage: it faced an iconic worker's club designed by pioneering Russian architect Konstantin Melnikov.
The housing estate and club, conservationists argued, made up one integral architectural unit. Following demolition, Pogodinskaya will be replaced with an elite housing complex, which Parushina says will disrupt the view of the Melnikov building.
The future of the workers' club, known as the Rubber Factory Club, is unclear. It has been repeatedly threatened with demolition and currently stands empty. Most of the buildings Melnikov designed to worldwide acclaim — garages and workers' clubs with his trademark exterior staircases — are in a terrible state.
*Image: The home of Russian architect Konstantin Melnikov in Moscow. Photograph: Konstantin Kokoshkin/BLOOMBERG NEWS