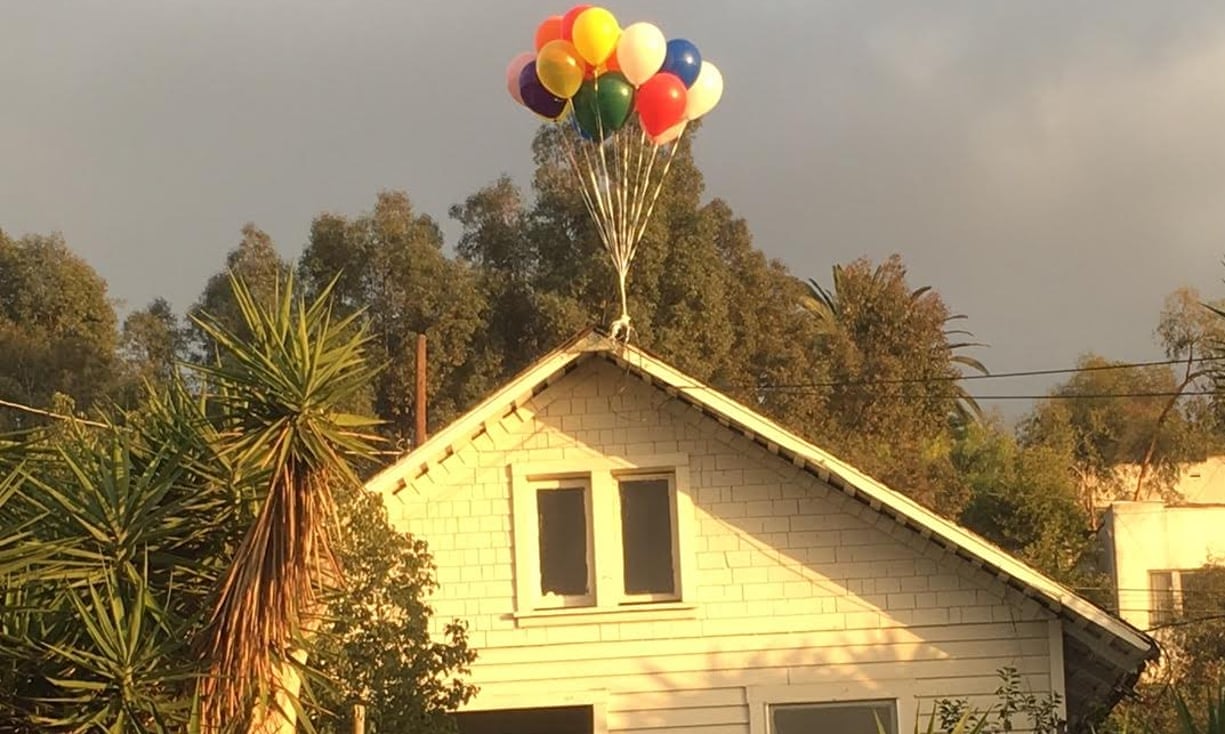 As reported by The Guardian, Los Angeles artist Anne Hars, in collaboration with local tenants, has begun affixing bunches of colorful balloons to homes slated for demolition in historically working class, rapidly gentrifying neighborhoods around the city. Inspired by the animated movie Up, the balloon project tries to make visible a process that is too often hidden:
Hars, working with local neighbourhood groups, is affixing balloons to dozens of houses slated for redevelopment.
The areas west of downtown Los Angeles – Chinatown, Silverlake, Echo Park – are seeing unprecedented rises in housing value, while the median household wage remains stagnant well below the national average, leaving many lower-income families unable to pay rent if they aren't in rent-controlled buildings. Nearby towns with separate municipal governments such as Santa Monica or Long Beach have strict rules governing new developments and evictions, but Los Angeles does not.
So, when the owner of Carondelet Court sold the plot, the new landlord, Steve Kanji, was free to set about pushing the tenants out so they could demolish it to build a similar development to the one they have already built next door; a slate grey, slab-sided five-storey behemoth.
Tenants had to sign new leases and one day, people came and cut down all the trees, ripping out the garden by its roots. Their new building manager told the tenants – low-income families mostly occupied the cottages – that pets were no longer allowed. One cottage housed a daycare center for the local kids; despite having all the requisite permits, the new landlord told them they had to go.